Speaker for High School Students
Does your audience include:
students who don't understand how decisions they make now can affect their future?
frustrated middle class students with a desire to attend a dream college but not enough funds?-
first generation students who don't know where to start?
outstanding students who need general direction and inspiration?
students who need help writing a college or scholarship essay?
If you answered yes to any of the above questions, Marianne Ragins is the answer for your high school student audience. As perhaps the first student ever to win $400,000 in scholarships and a best selling author, Marianne is an inspiring individual who persevered to do something no one in her world had ever done before by launching her own scholarship bonanza and incurring zero student debt to get a bachelor's and master's degree. Marianne can be your next speaker for high school students and parents in your group.
Using anecdotal stories and humor, Marianne takes audiences on her journey from small town dreamer in a family with no collegiate background, who'd never traveled to more than two states in her life; to how she became a scholarship guru, international traveler, college graduate, and an achiever for all of her girlhood dreams using three guiding principles to shape her decisions.
For nearly two decades, motivational keynote speaker Marianne Ragins has been inspiring and motivating thousands of students, parents and educators throughout the country. Contact her today to provide motivation and inspiration to help your student audience realize their dreams and create their own success.
Speech topics include:
Turning Dreams Into Achievements
3 Step Success Principles for Your Life
You Can Do Anything: Keys to Success
Goal Setting to Follow Your Dreams
Positive Power for High School Students
5 Steps to Change Your Life NOW
The Scholarship Process for High School Students & Parents
Using the Internet to Achieve Scholarship and College Entrance Success
Good Study Habits
presentations for educators & youth leaders
Marianne also offers presentations for educators and youth leaders who work with high school students.
Speech topics are as follows: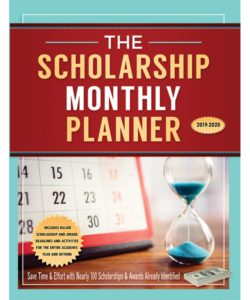 Motivating Your Students
Coaching Your Students for Scholarship Success
Helping Your Students Find Scholarship Resources
Making a Difference
Youth Success Begins with YOU!
MOST REQUESTED WORKSHOP PRESENTATIONS AND PROGRAMS
The Scholarship Workshop Presentation and The Scholarship Workshop Boot Camp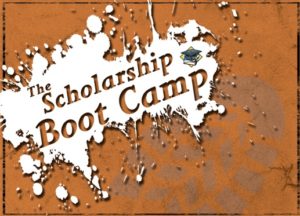 Our most popular seminars are the Scholarship Workshop presentation, a one, two or three hour interactive workshop; and the Scholarship Workshop Boot Camp, a full day and a half of activities designed to help students and parents leave the weekend with scholarship essays, résumés, and applications completed and ready to go. The Scholarship Workshop presentation and the Scholarship Workshop Boot Camp are both interactive seminars designed to help students conduct a successful scholarship search from the research involved in finding scholarship money to the scholarship essays, scholarship interview tips and strategies involved in winning them. Need a shorter time frame? We can work with you to customize a scholarship boot camp or scholarship workshop for your audience and schedule.
In The Scholarship Workshop presentation, speaker Marianne Ragins proves that it is not always the student with the best grades or the highest SAT scores who wins scholarships. Instead she shows students of all ages that most scholarships are awarded to students who exhibit the best preparation. By attending The Scholarship Workshop  presentation, a student will be well prepared to meet the challenge of finding and winning scholarships.
Whether the student is in high school, currently enrolled in college, returning to college, planning to go to graduate school or interested in studying abroad, The Scholarship Workshop presentation is a necessity for those who want to pursue their educational goals. In The Scholarship Workshop presentation, speaker Marianne Ragins shows students that anything is possible if they have the self-motivation, determination, and persistence to succeed.
The Scholarship and College Essay Writing Boot Camp
Do you have students who need to write an essay for a college or scholarship application?
If you have students who are just getting started or they don't know how to get started and need some motivation and direction for writing a scholarship or college essay, Marianne can present the helpful and interactive Scholarship and College Essay Writing Boot Camp to your high school student group.
This  session is designed to help those who hate writing get beyond the blank page and complete a good essay. It will also help those who enjoy writing, learn how to make their essay shine for scholarship and college committees.
Comment from a previous attendee of Marianne's Essay Writing session – "My son is a "techie" guy. He does not like to write essays at all. I can't believe he was able to write and complete essays at this workshop."
Popular Breakout Sessions for Student Conferences and Parent Conferences
Power Charge Your Future – Best Ways to Use Social Media to Help NOT Hurt

Get the 411 on Scholarships! – Keys To College Money Success from a $400,000 Scholarship Winner

Stand Out Scholarship & College Entrance Essays Made Easy
If you are interested in having Marianne Ragins as your keynote speaker for a general audience on one of the topics included above, a breakout session or a custom topic, click here or you can visit our contact page. Ragins can also speak at graduations: contact her to be your next commencement speaker!