Speaker for Nontraditional Students
Do you have an audience of students
or prospective students who . . .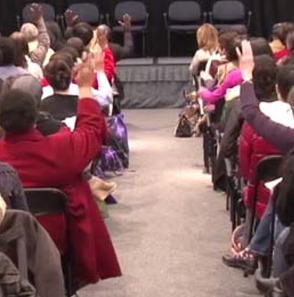 have been out of school for years and are interested in going back to start or finish a degree?
are current college students trying to find scholarships to help them complete a degree?
are interested in scholarships to help them transfer from a two year college or university to a four year college or university?
want another degree to help you start a career or change careers?
If you answered yes to any of the questions on this page, then Marianne Ragins can help. For over a decade, Marianne has been speaking to large and small audiences of nontraditional students to help them get money for college.
The most popular presentation requested is The Scholarship Workshop presentation. In The Scholarship Workshop presentation, speaker Marianne Ragins proves that it is not always the student with the best grades or the highest SAT scores who wins scholarships. Instead she shows students of all ages that most scholarships are awarded to students who exhibit the best preparation. By attending The Scholarship Workshop presentation, a student will be well prepared to meet the challenge of finding and winning scholarships.
Whether the student is in high school, currently enrolled in college, returning to college, planning to go to graduate school or interested in studying abroad, The Scholarship Workshop presentation is a necessity for those who want to pursue their educational goals. In The Scholarship Workshop presentation, speaker Marianne Ragins shows students that anything is possible if they have the self-motivation, d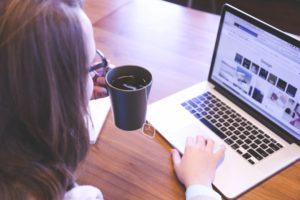 etermination, and persistence to succeed.
Also due to busy schedules, many of the students attend a webinar or teleclass. Both online classes are based on the live Scholarship Workshop presentation.
COMMENTS FROM NONTRADITIONAL STUDENTS ATTENDING THE SCHOLARSHIP WORKSHOP
and ONLINE CLASSES
Dara Brown attended The Scholarship Workshop. She states, "I am a nontraditional student (wife and mother returning to school). I learned so much during your lecture about finding scholarships, putting together the best application, and the importance of the supplementary materials. If your teachings could work for me, it will work for any student! Anyhow, thank you once again!! I traveled all the way from Baltimore for your Reston workshop . . . and it was the best thing I could have ever done!"
Lydia in Connecticut attended an online class with Marianne Ragins. She wrote to Marianne Ragins, "Dear Ms. Ragins: It's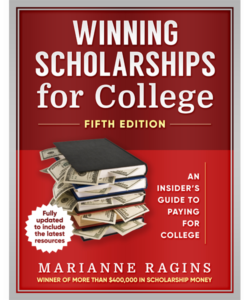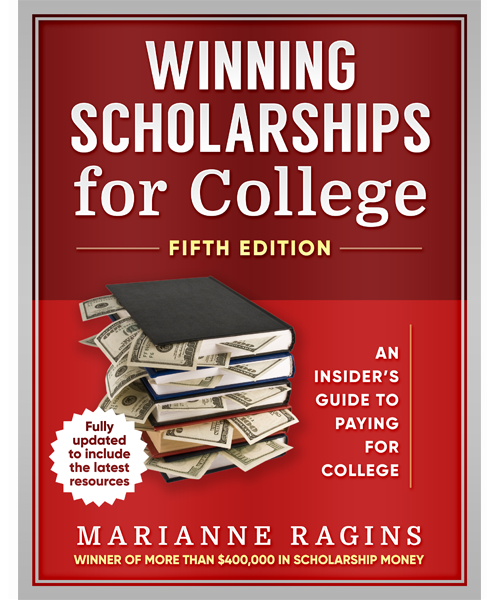 been six months since I took your teleclass. In that time I have won $10,500 worth of scholarships. I also received a $10,000 no interest loan through my old high school alma mater. I am a non-traditional 40 year old student who is changing careers and looking to gain the best training for my new chosen field. Thanks to your book, Winning Scholarships for College; and the teleclass, I am well on my way to making all my dreams come true.Thank you! Thank you! I am grateful to you and I wish you every blessing possible."
For nearly two decades, motivational keynote speaker Marianne Ragins has been giving the very interactive Scholarship Workshop seminar to thousands of students (of all ages), parents and educators throughout the country to provide scholarship search help for students nationwide.
If you are interested in bringing motivational speaker Marianne Ragins to your area for a presentation, please visit our contact page.