The following success stories are from students and/or parents who have attended The Scholarship Workshop presentation, The Scholarship Workshop Boot Camp or a similar presentation conducted by Marianne Ragins, $400,000 scholarship winner and best selling author.
Many students have discovered success in finding scholarships thanks to inspirational speaker Marianne Ragins' motivational workshops. Help motivate your child or students to find scholarships by referring to the many scholarship books Ragins offers or by requesting a workshop in your area.
Below you'll find stories on success that's been realized as a result of attending The Scholarship Workshop.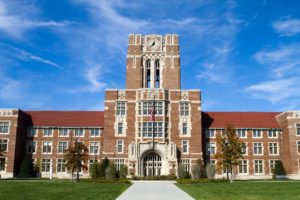 I was waitlisted at the University of Oklahoma whose automatic admission this year was 1170 on the SAT. I scored an 1140. I did not meet their waitlist qualifications . . . Based on what I learned from you [Marianne Ragins] I took the initiative to include with my application, my résumé, three reference letters, and a personal statement of why I wanted to attend their university.
The Admissions Director later told me my application stood out. He earmarked my application, placing me number one on their waitlist because of my application presentation and its focus on community involvement. In fact he chose me and ten other out-of-state students out of 4000 applicants for the President's Leadership Class even when I was still on the waitlist. If I had not sent in the additional materials, my community involvement would not have been recognized and I would have been denied admission.
Because of your advice, I not only have admission to the college where I really wanted to go, I also have the privilege to serve and learn from the president of the university in his leadership class, along with a $13,500 scholarship . . . I watched my brother and sister who were ranked number one in their high school class achieve great scholarship success from following your advice. . . I really didn't think I could qualify for anything with a bottom 50% class rank . . . But I presented my platform of what I could do well . . . followed your advice . . . and was rewarded immensely for my achievements . . . You challenged me that there was something out there for everyone. There really is."
Blair Brandon
Blair won 16 scholarships and grants for her first year of college totaling $112,400.
---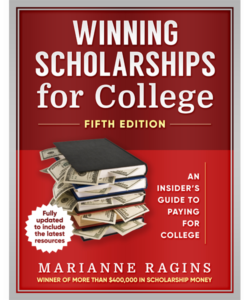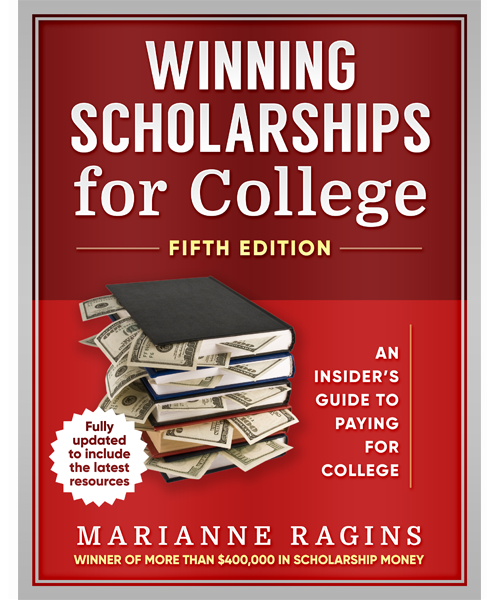 "My son Marcus was accepted to a private university that cost $15,000 per year in tuition alone. The university did not offer any types of scholarships to him. After learning of this, Marcus and I started preparing and organizing information based on Marianne Ragins' book, Winning Scholarships for College: An Insider's Guide, and her workshop. Using this information, we were able to get enough scholarship money to pay for his entire tuition bill."
F. Robinson
Parent and Workshop Attendee
---
"I would like you to know what a difference your book, Winning Scholarships for College: An Insider's Guide has made to me and my son. After reading your advice, we began to collect data about college and financial aid. Greg (my son) was beginning his junior year last fall when we found out about a scholarship sponsored by a local celebrity. . . Due to the preparation you recommended, we were ready to send in all of the necessary information by the deadline. In December, Greg was awarded $2500 to be used at the college of his choice. That same month using the same carefully prepared information, he was given a $3500 grant."
Mrs. R. R. Baker
Parent
---
"Dear Ms. Ragins, I wanted to tell you thank you for coming to speak at Northeastern University. The seminar was excellent . . . Thanks to you Ms. Ragins, I will be starting a part-time schedule in the fall."
L.J. Martin
Workshop Attendee
---
"The most important aspect of The Scholarship Workshop was the encouragement given by Ms. Ragins to keep applying for scholarships. I have applied for 17 scholarships and have been inspired by her strategies to create and send along with my applications a résumé. Because of this I have already been offered a part-time job at a bank. I sent them my scholarship application along with my résumé and they called and asked me if I would be interested in working part-time for them."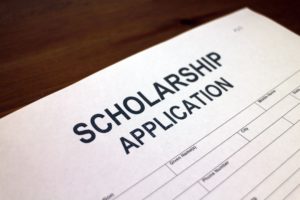 Adrienne Hickox
Adrienne won scholarships and grants for her first year of college totaling $5,620
---
"I am glad I came. I got the information I needed for my children as well as myself."
Workshop Attendee
---
"I would like to say that the workshop was very needed and informative. It gave me a lot of inspiration because it helped me to realize that if I have the determination to achieve something I will."
Kimberly Duhart
Kimberly won five scholarships and grants for her first year of college totaling $5,300
---
"I attended The Scholarship Workshop because I was amazed by Ms. Ragins` accomplishments and fame, which inspired me to acquire scholarships to help fund my college education. . . important aspects of the workshop were scholarship research processes, organization skills, and essay writing techniques. I learned to explore libraries, the Internet, and outside sources. Through my research, I discovered and applied to many scholarships for which I met the criteria."
Mia Armstrong
Mia won three scholarships totaling over $9,500
---
Individual results may vary. The statement(s) above should not be viewed as guarantee that you will definitely win a scholarship.
---
For nearly two decades, attendees of The Scholarship Workshop presentation and the online scholarship courses available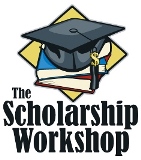 have evaluated Marianne Ragins and the material presented at every workshop and online class for students. Read on to learn how they evaluated the workshops and classes and to learn what they had to say.
99% of those attending the workshop have agreed that the workshop goals and objectives were clearly stated and achieved. The goals and objectives have included the following:

Learning at least 12 ways to find scholarships
Learning how to use the Internet to find scholarships and help with other college information
Learning how to use a SASP
Learning how to write inquiry letters for scholarships
Learning how to avoid scholarship scams
Discovering important items to include for a dynamic application
Learning the importance of certain activities in winning scholarships
Starting a résumé/activity list or building upon a current résumé
Starting a recommendation chart and learning strategies for getting the best recommendations
Learning how to write a scholarship essay

100% of those attending have agreed that the material in the workshop was presented at a level that could be easily understood.
More than 90% of workshop attendees have stated they knew less than half of the information shared by Ragins during The Scholarship Workshop presentation. 84% of workshop attendees have stated that they knew less than 70% of the material presented in The Scholarship Workshop.
98% have agreed that questions and discussion were encouraged.
98% have agreed that handouts were appropriate and helpful.
99% have agreed that the material was presented in an organized and prepared manner.
REVIEWS FRom EDUCATOR, PARENT AND STUDENT WORKSHOPS
STUDENTS
"She got me re-motivated to put in the hard work."
High School Student – Gaithersburg, Maryland
"Thank you for the valuable educational information."
High School Student – Fairfax Station, Virginia
"The workshop was perfectly planned. The presenter was excellent . . . "
College Student – Brooklyn, New York
"Thank you so much Ms. Ragins for all of this wonderful information."
High School Student – Centreville, Virginia
"Please do more of these."
High School Student – Gaithersburg, Maryland
"I really enjoyed the workshop and learned a lot. Ms. Ragins was a very good
speaker."
High School Student – Dallas, Texas
"Great Job! The presentation was very helpful in preparing me for what I need to know about finding and winning scholarships."
High School Student – Fairfax, Virginia
"Excellent presentation, very useful."
High School Student – Gaithersburg, Maryland
"Presenter was very knowledgeable."
Graduate Student – Atlanta, Georgia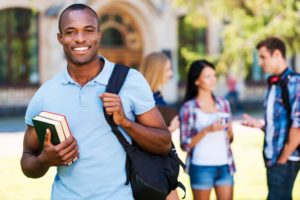 "Well organized, well explained. Pretty much all questions answered."
High School Student – Brooklyn, New York
"The presentation was great!"
High School Student – Fairfax Station, Virginia
"You did a great job."
High School Student – Centreville, Virginia
"The presentation was great!"
Graduate Student – Atlanta, Georgia
"Great teacher!"
High School Student – Dallas, Texas
"Very informative."
High School Student – Gaithersburg, Maryland
"Thank you, Ms. Ragins for sharing this information."
Graduate Student – Atlanta, Georgia
"It was great!! Please continue."
High School Student – Fairfax Station, Virginia
"This workshop provided tons of good information."
High School Student – Dallas, Texas
PARENTS
"I loved the handouts and that it was student driven but also focused on ways to involve parents."

Parent – Fairfax Station, Virginia
"You have helped all of my children know how to present themselves well.   We could never thank you enough!!! —I was skeptical if it could be done . . . in the bottom half ranking, but here's proof that there really are scholarships for everyone."
Parent – Fort Worth, Texas
"Well prepared presentation."
Parent – Fairfax Station, Virginia
"Thank you for coming and sharing this information."
Parent – Brooklyn, New York
"Outstanding presentation."
Parent – Centreville, Virginia
EDUCATORS & YOUTH LEADERS
"Great workshop which should encourage the students and their parents to begin their scholarship search and service to the community."
Counselor – Fairfax Station, Virginia
"This was a wonderful workshop. I gained much enlightenment."
Teacher – Brooklyn, New York
"The way you walked the gentleman through the process of writing a résumé/essay for scholarships was very good."
Counselor and Parent – Fairfax Station, Virginia
"I just want to thank you for presenting this workshop. In this community, we need it!"
Teacher – Brooklyn, New York
"Great Workshop! I loved the activities!!"
Counselor – Brooklyn, New York
"I enjoyed the workshop. It was very informative."
Teacher – Brooklyn, New York